ABOUT US
Soft Story Solutions, a division within SF Garage Company, specializes in siesmic upgrades and retrofitting of Bay Area soft story buildings. Long before the city of San Francisco implemented the 2013 Mandatory Soft Story Retrofit Program, SF Garage Company recognized the need for structural upgrading throughout the Bay Area. Over the years, as the demand for seismic services has increased, so did the need for a department, within SF Garage Company, to focus entirely on soft story retrofit. Since its inception, Soft Story Solutions has helped hundreds of property owners increase the structural soundness of their buildings, quickly and efficiently, and with unrivaled attention to detail.
OUR TEAM
Our team members have years of experience with design and build, in and around the San Francisco Bay Area and are committed to helping the city San Francisco protect it's buildings and occupants from coming earthquakes.
OUR APPROACH
By working with partnering companies that specialize in structural engineering, permit expediting and construction, Soft Story Solution is able to complete projects quickly, efficiently and under budget.
SERVICES TAILORED TO SOFT STORY UPGRADE
Soft Story Retrofit
Consultation & Evaluation
Design & Build
Permit Expediting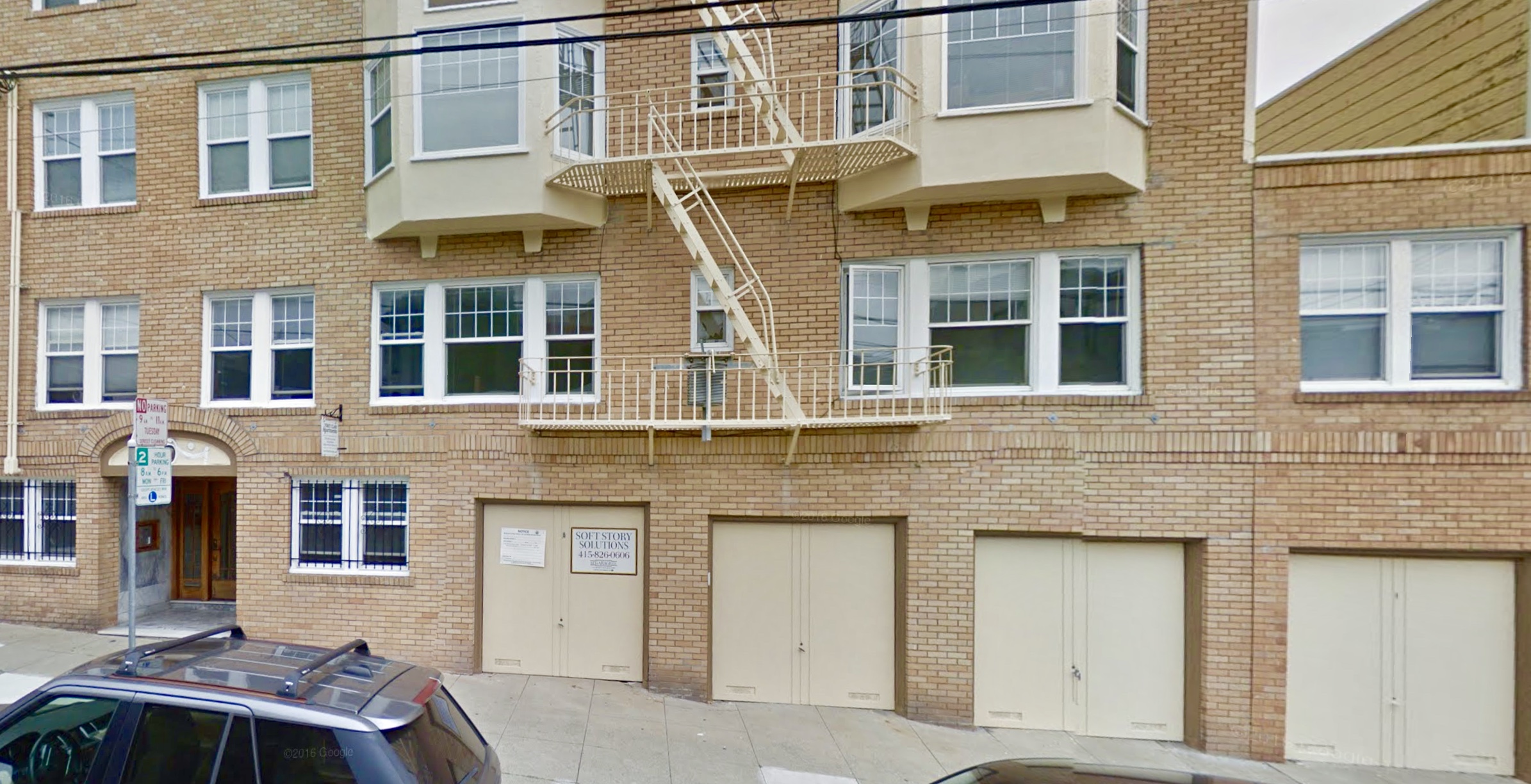 Buildings that fall into the "Soft Story" category are those that have large open spaces such as garage parking or restaurants and retail businesses with large windows throughout the first floor. Soft Story buildings are at risk of collapse due to inadequate bracing throughout the lower floor and foundation. Wood-frame buildings of three or more stories or two stories over a basement or underfloor area that have any portion extending above grade, built before 1978, are the most likely to qualify as a "soft story" property and may be subject the the Mandatory Soft Story Retrofit Program, (MSSRP).